Activities
Diving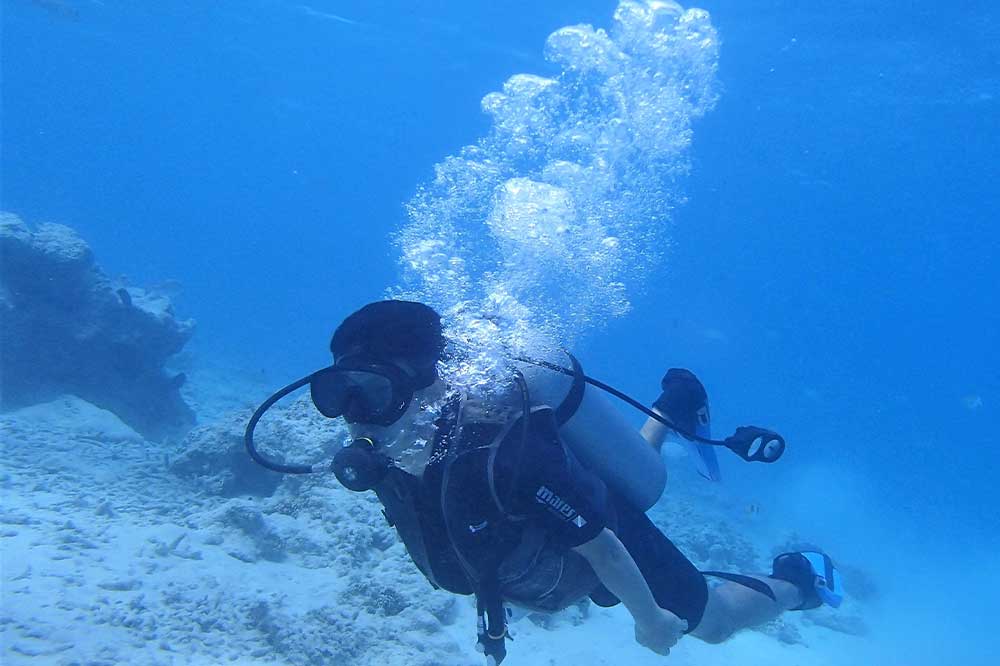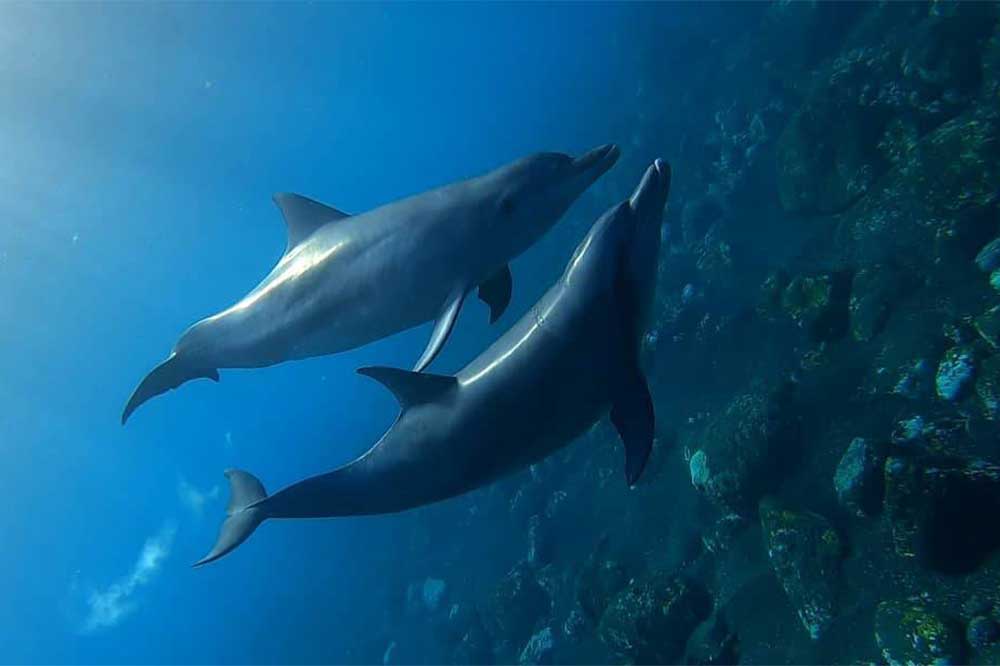 Hachijojima, which is influenced by the Kuroshio Current, is highly favored by diving enthusiasts.
In the crystal clear waters, you can see many creatures that come to the island on the Kuroshio Current, and the dynamic topography of the volcanic island is also an attraction.
For starters, why not open the door to an underwater paradise with a trial dive?
Sokodo-sou is used for many diving tours and diving camps for students every year.
We have equipment washing and drying stations, laundry facilities, and a meeting room so that everyone can feel free to enjoy the event at their own pace.
Recommended diving shop
There are many unique and fun shops in Hachijojima! There is also a shop that is 1-minute walk from Sokodo-sou.
SEADIVE
Regulus Diving
P's club
Fishing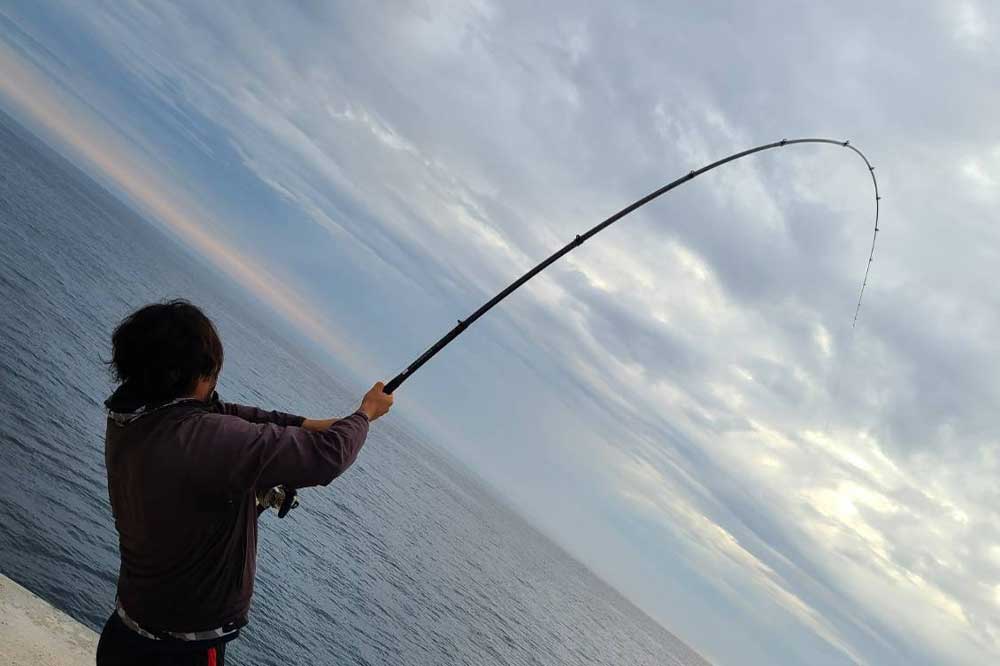 Fishing tackle the complete set:3,500 yen
Fishing rod, Fishing reel, Rig (sabiki rig), live bait (opossum shrimps), Bucket, Cooler, Ice
※Cooking service included for guests.
Hachijojima is influenced by the Kuroshio Current, so you can catch a variety of fish throughout the year.
You can enjoy various types of fishing such as offshore fishing, rocky shore fishing, embankment fishing, and according to your taste and level.
Even beginners can catch about 30 centimeters of decapterus muroadsi (Japanese horse mackerel), Meaji (bigeye scad), Usubakawahagi (Unicorn filefish), and Gomasaba (blue mackerel) from the bank.
In addition, fish such as greater amberjack, largescale black fish, striped jack, Skipjack tuna, rock porgy (spotted knifejaw), and bigfin reef squid will captivate anglers.
All of them are delicious fish. We can also cook the fish you catch. (charged)
※Arrangements can be made for shared fishing boat, and Shitatebune which is chartered ship.
Cycling
The roads are well maintained, and you can cycle without getting lost by looking at the point marker.
There's nothing like riding along the coastline with the sea breeze and the ocean in your face!
Also, in early summer, you can feel as if the whole island is filled with the scent of flowers, as the Teika kazura (Trachelospermum asiaticum) and silverberry trees release their fragrance from the bushes all at once at night.
The natural aromatherapy will make you feel completely happy!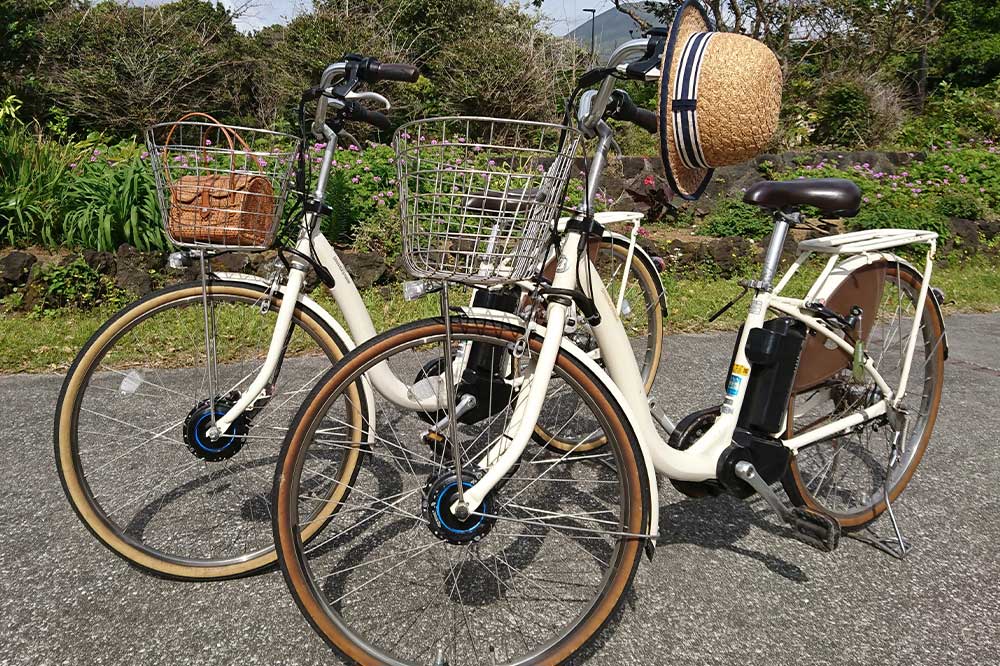 Please use a rental cycle that is convenient for sightseeing.
Bicycle rental fees
| | |
| --- | --- |
| Cross Bike (Up to 8 hours) | 2,000 yen |
| Electric bicycle (Up to 8 hours) | 2,500 yen |
Trekking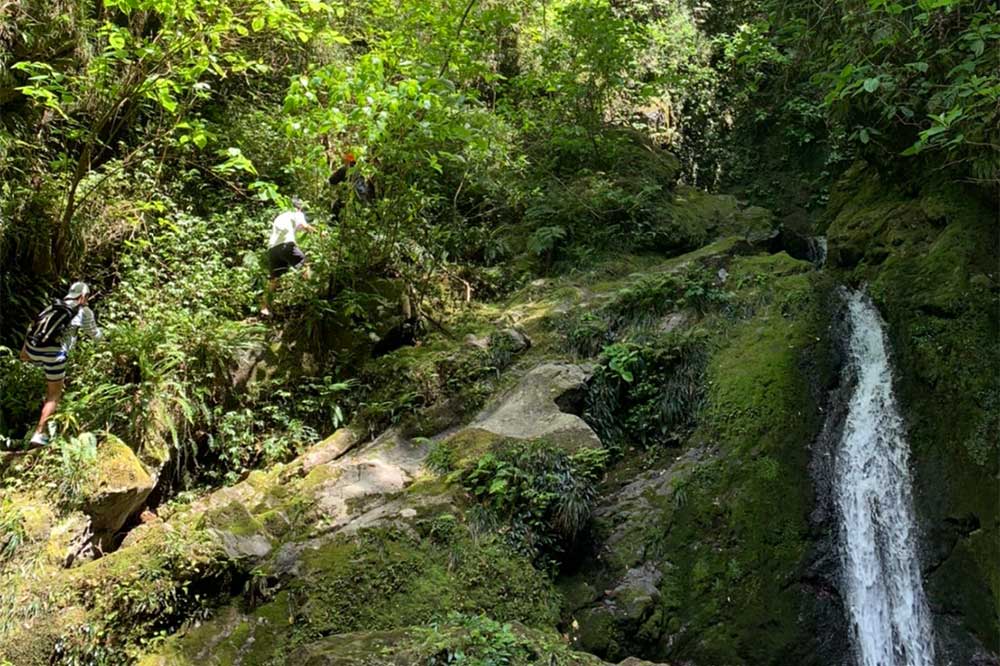 You will be impressed by the panoramic view of Hachijo Fuji, the highest mountain in the Izu Islands, and the beautiful pond and wild birds on a walk around the central crater hill.
On a clear day, you can even see Mikurajima and Miyakejima. The Sulfur Road from the Mt. Mihara trail to the Karataki River and the 6-kilometer-long Konzawa Forest Road are recommended for bird-watching and forest bathing.
It is also a bit different interesting to go for a night stroll in search of glowing mushrooms and fireflies.
Surfing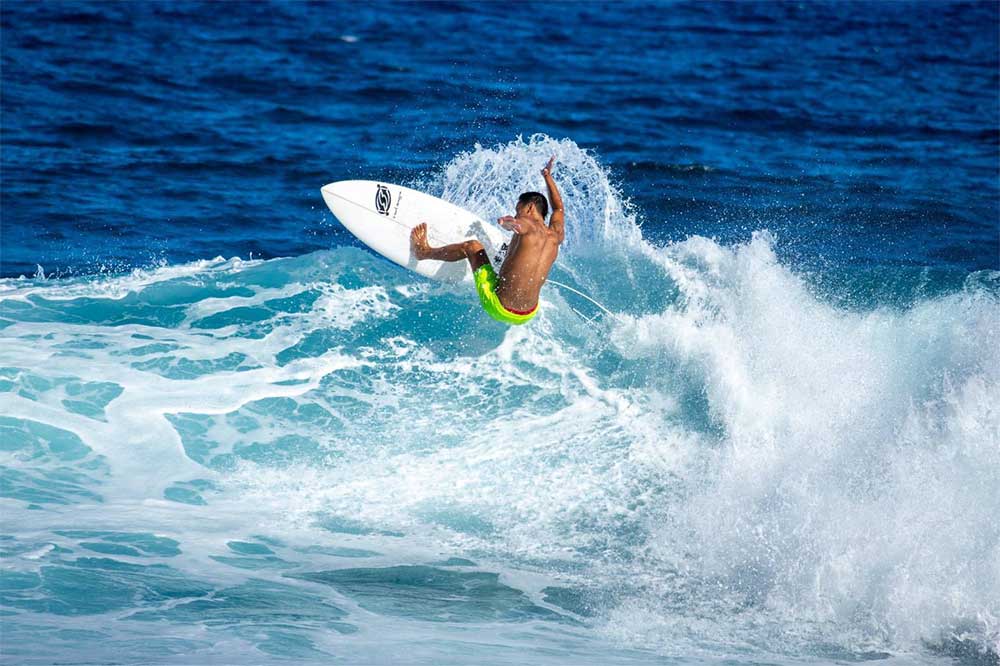 The best surfing spot on Hachijojima is Shioma Beach in the Sueyoshi district. It is a 35-minute drive from Sokodo-sou.
Recently, the popularity of the island has increased and it is crowded with surfers. Tournaments are held and professional surfers visit the island.
For surfers to enjoy themselves to the fullest without worrying about the time, we offer Bento boxes for breakfast, and we are fully equipped with refrigerators and microwaves so that even you can stay the room without meals.
Whale-watching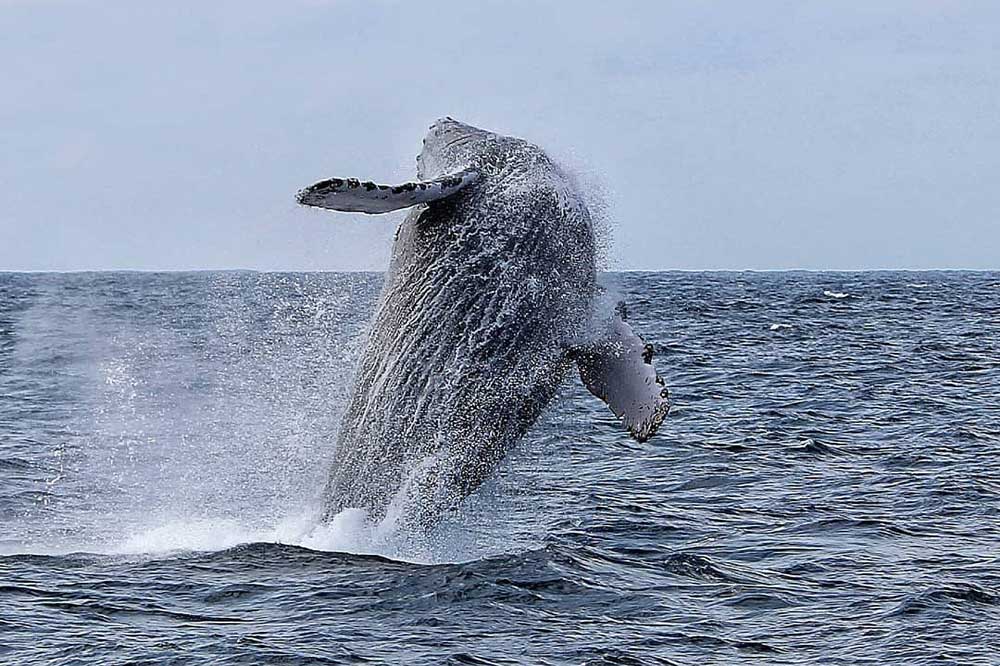 On Hachijojima, humpback whales have been seen in the vicinity from November to May every year for several years.
You can see them while soaking footbaths and hot springs. There are also whale-watching tours on fishing boats.