Meal and Banquet
Local food production and consumption
Kuroshio(Black Stream current) brings us a lot of delicious food!
Skipjack tuna, flying fish, tuna, greater amberjack, decapterus muroadsi (Japanese horse mackerel), Japanese butterfish, Ruby snapper, Spanish mackerel, and countless other types of fish are served in a variety of dishes, including Sashimi and Sushi.
The homemade dried flying fish is also highly recommended.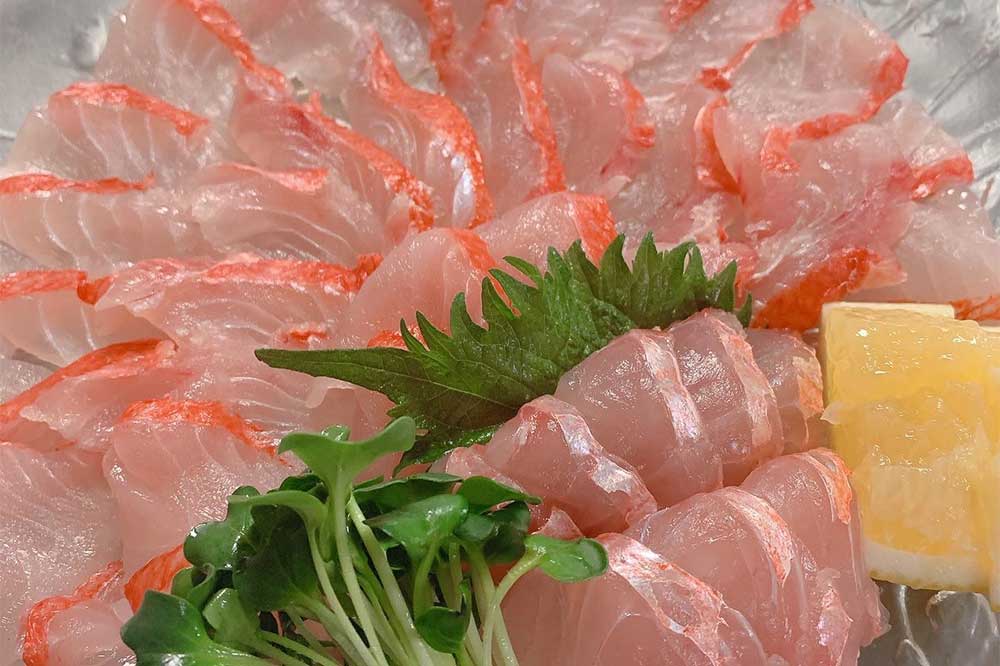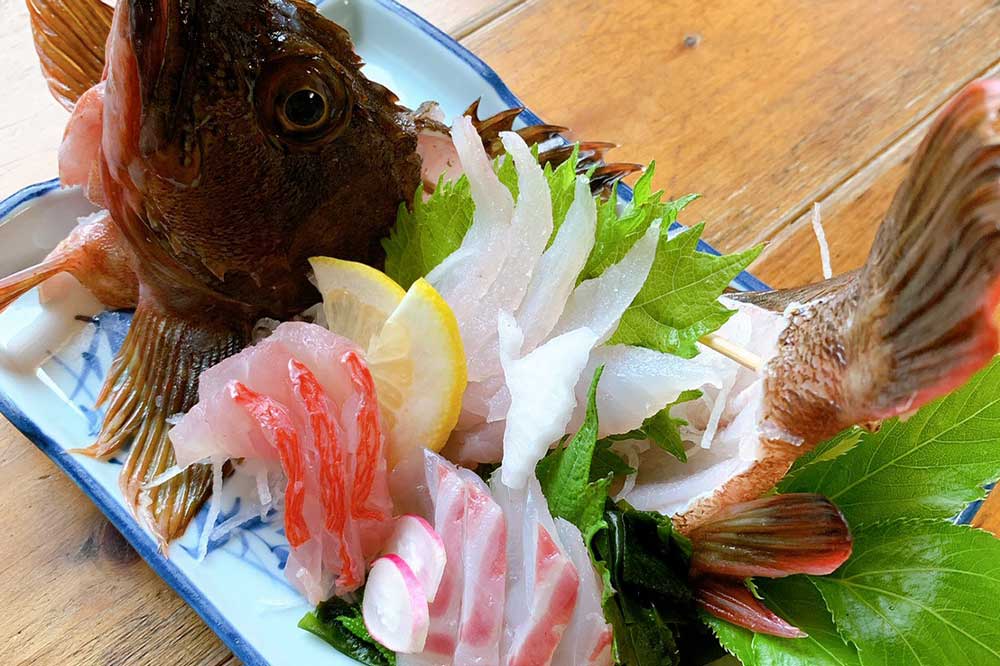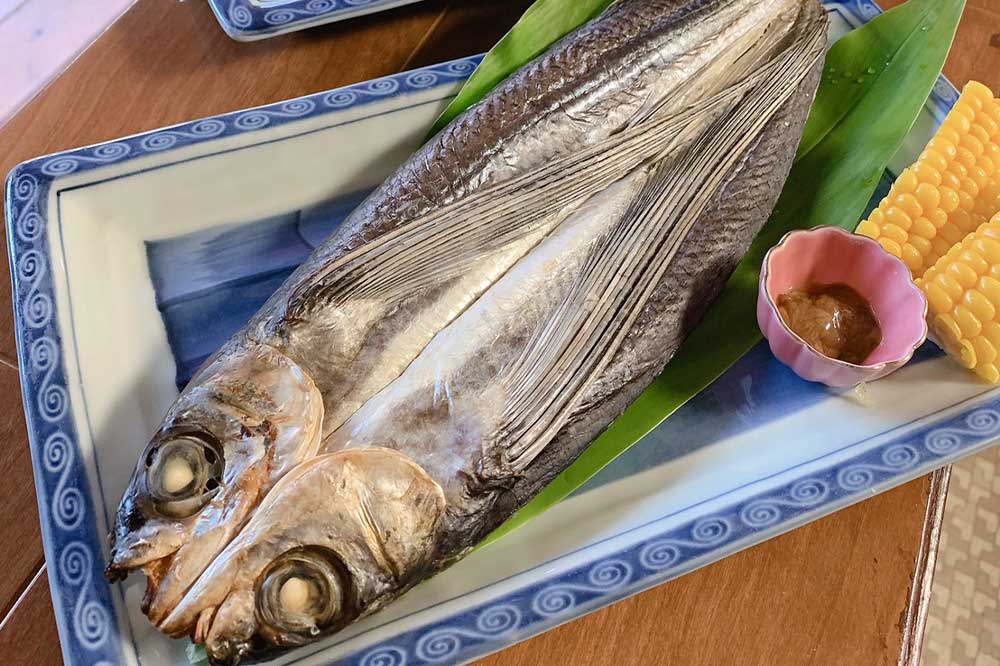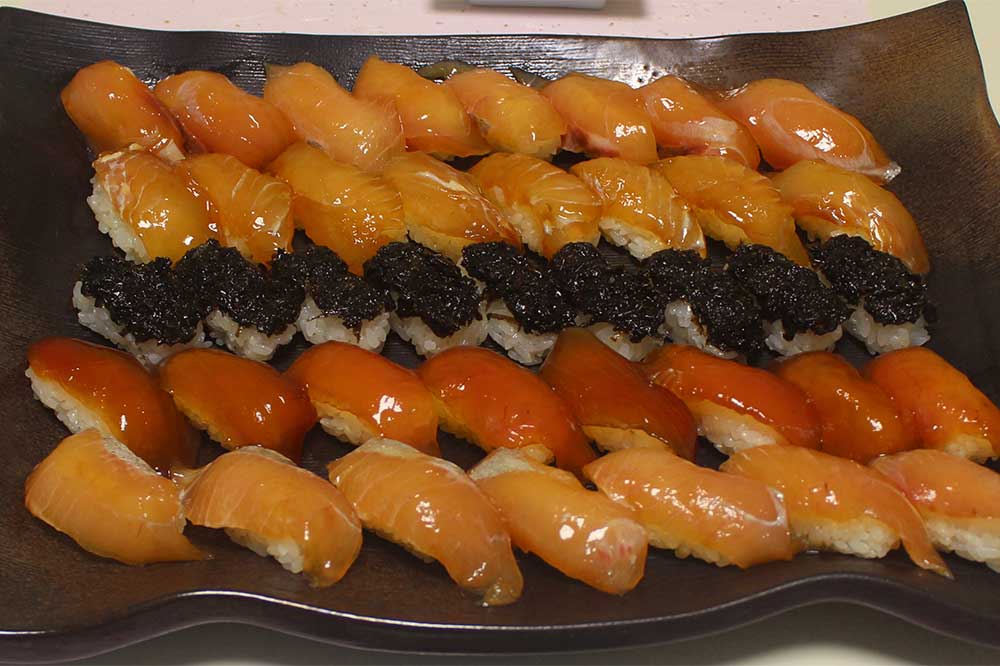 Vegetables nurtured by the Island's Sun and Rain.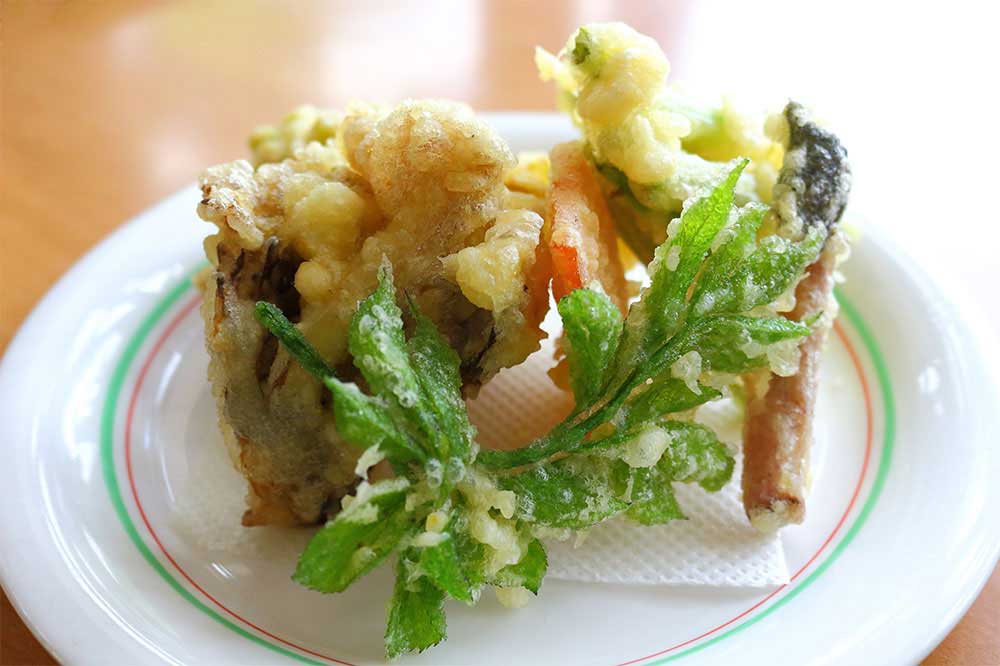 We use a lot of organically grown vegetables to ensure that our customers can eat healthy food with peace of mind. Also the chalcone in Ashitaba (Angelica keiskei) of Hachijojima is said to have antibacterial, antiulcer, antithrombotic, and antiallergic effects. So we'll serve you Ohitashi (a side dish of boiled vegetables) and Tempura. In addition, you can try and enjoy Ashitaba-soba, Ashitaba-tofu, and other original Ashitaba dishes from Sokodo-sou.
After all shochu of Hachijojima!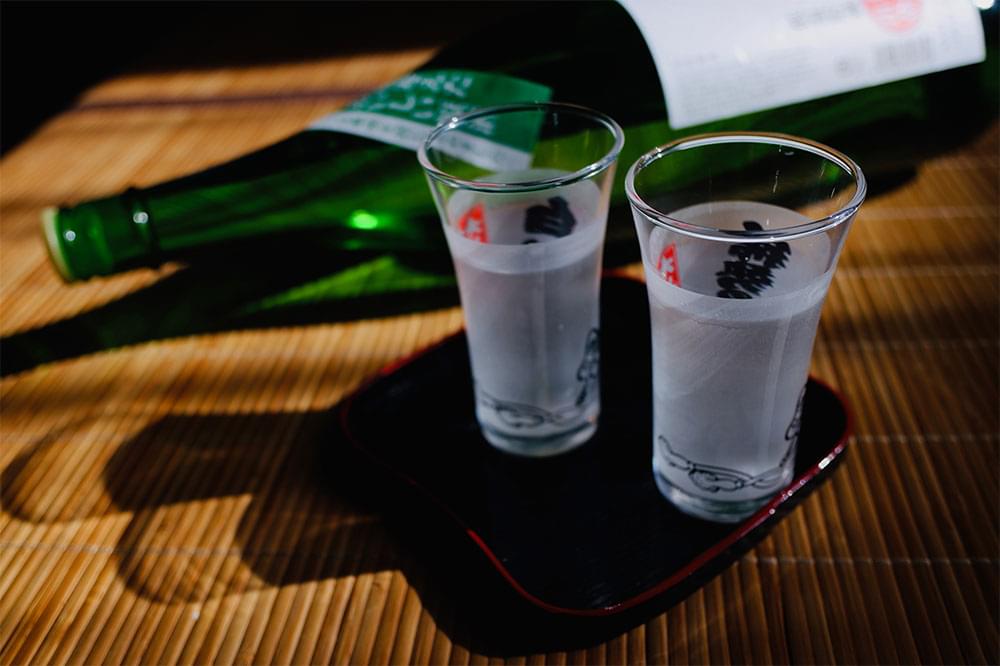 The shochu made with the good and fresh water of Hachijojima will complement your meal.
We will choose from a variety of barley and potato shochu to suit your food and taste.
Excellent healthy, preserved food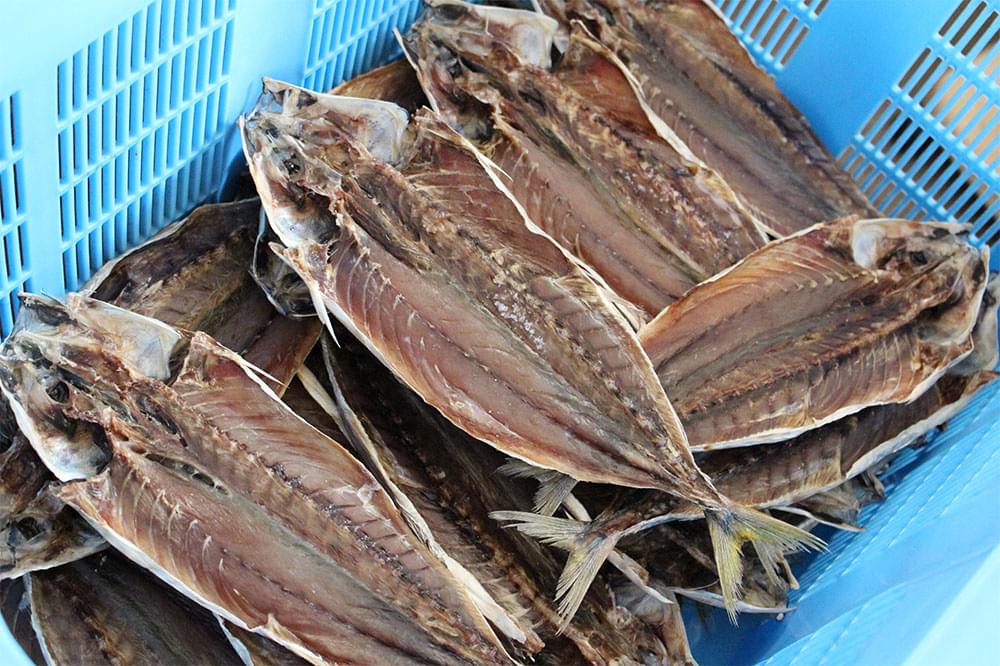 You should definitely try it is Kusaya. Kusaya is dried fish produced by this method are called Kusaya Muroaji (Decapterus) and are marinated into a kind of fish sauce and then dried in the sun.
Even if you have never had a good image of Kusaya before, may be surprised to find out Kusaya is so delicious!
The traditionally and secretly Kusaya liquid, which has been preserved for many years, is a direct result of the meticulous care for fermentation and the attitude of its creator, who has always insisted on using only the freshest fish.
The unique fungus that grows in each production facility gives it a distinctive smell. Grilled Kusaya has a light, savory smell and a delicious flavor with just the right amount of salt. It will make you to find the Kusaya to be irresistible.
Registered as one of the "Stores Using Tokyo Island's Proudest Foods" in 2021.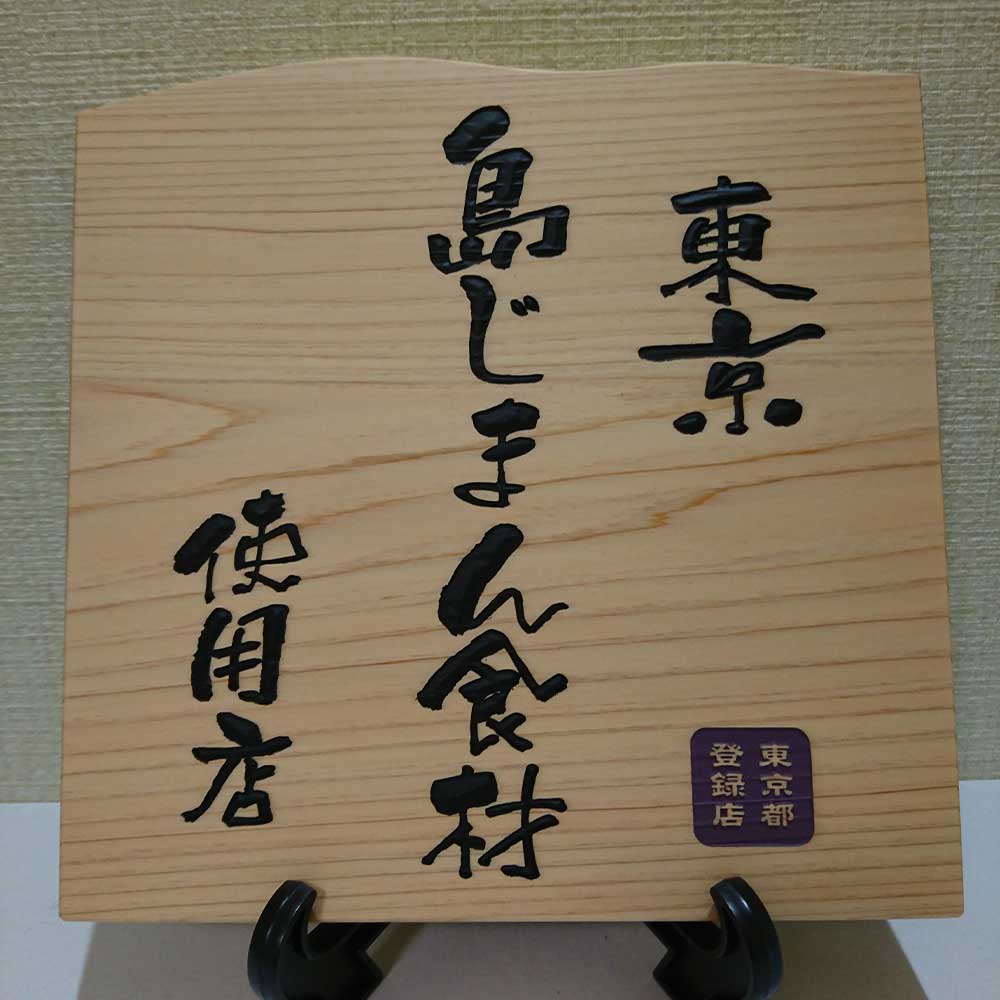 ※We provide meals using agricultural, forestry and fishery products produced on Hachijojima throughout the year.
※We provide information on the agricultural, forestry, and fishery products we use and work to promote local production for local consumption.
※We are contributing to the promotion of island tourism.
※We are cooperating with the Tokyo Metropolitan Government's activities to promote dietary education and local production for local consumption.
Meal and Banquet Fees
Meals at the Sokodo-sou 3,500 yen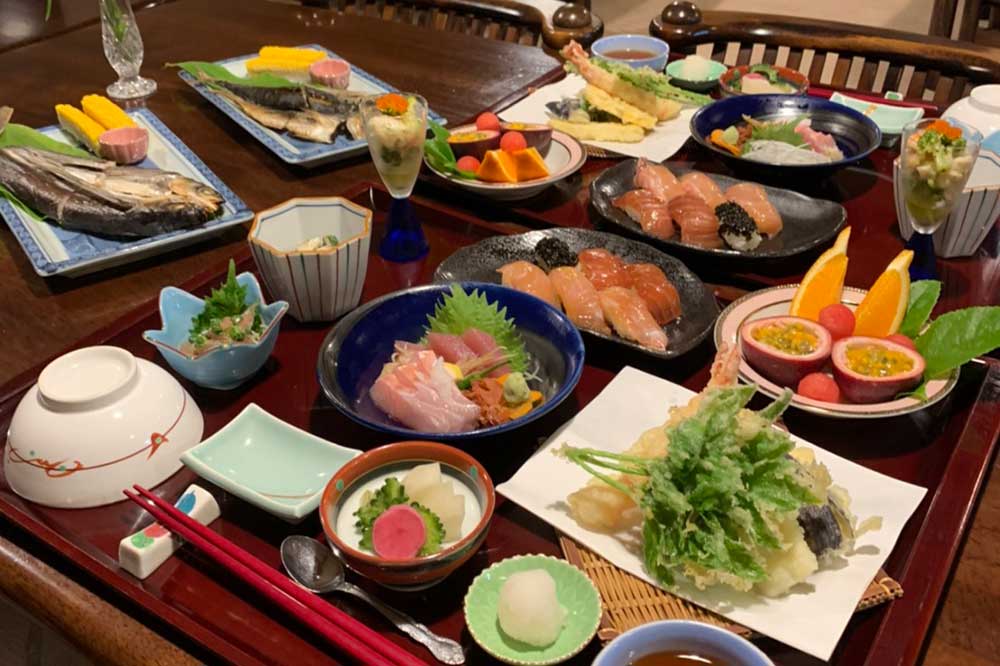 We will prepare it for those who want to enjoy only dinner with the guests.
If you are using the service, please make a reservation by 11:00 on the day of the event.
※Meal times are from 18:00 to 20:00.
Banquests: from 4,000 yen
We accept from 5 people
※Please make a reservation at least 3 days in advance.
※Please contact us for course details, prices, and number of people.