facilities
Guest room
Relaxing guest room
There are 8.1 square meters to 32.4 square meters Japanese style rooms of different size.
In room amenities:TV, Air conditioner, Wi-Fi
Toiletries:Bath towel, Face towel, A set of toothbrush and toothpaste, Yukata (an informal cotton Kimono)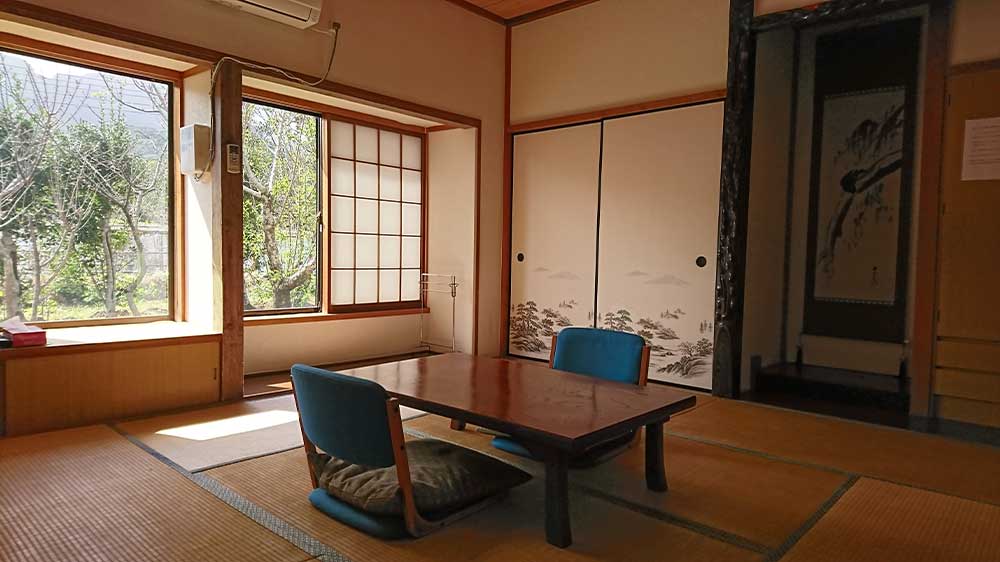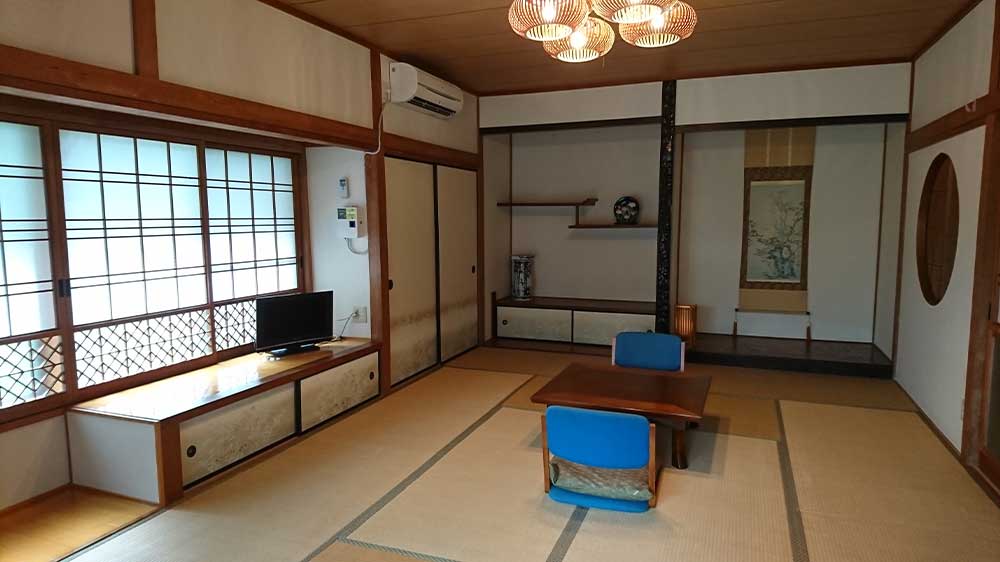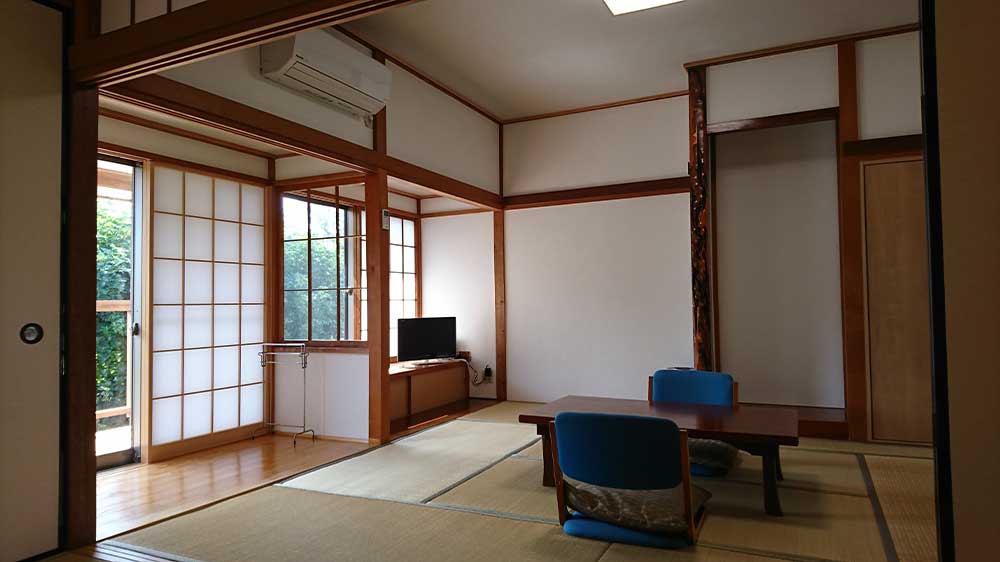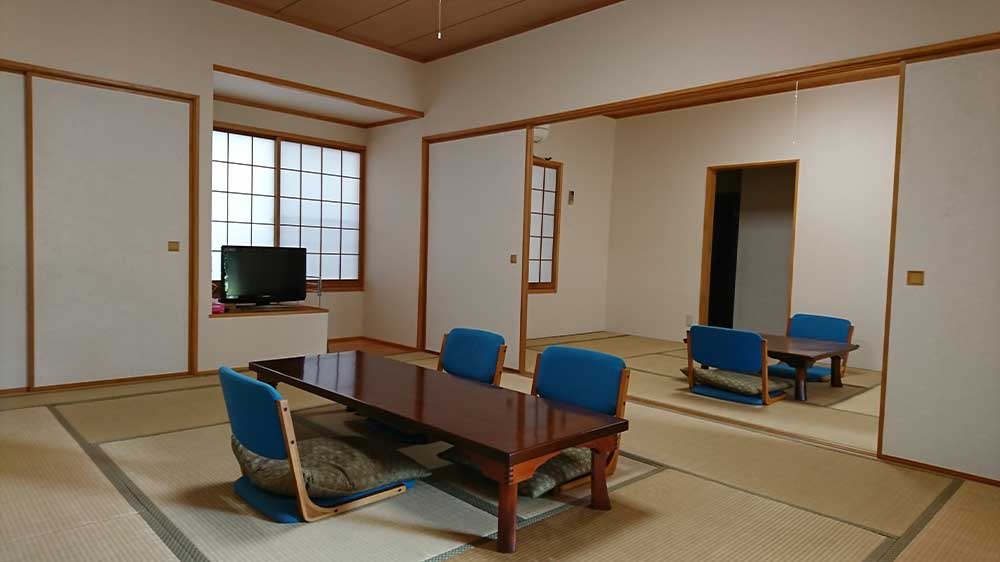 Facility information
Dining room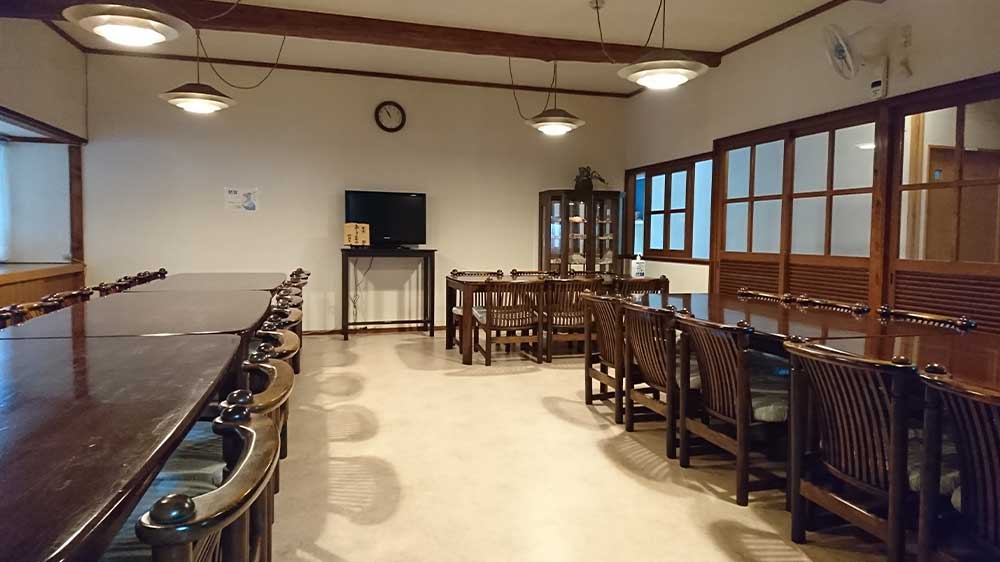 There are 36 seats, and also Japanese style room
Break room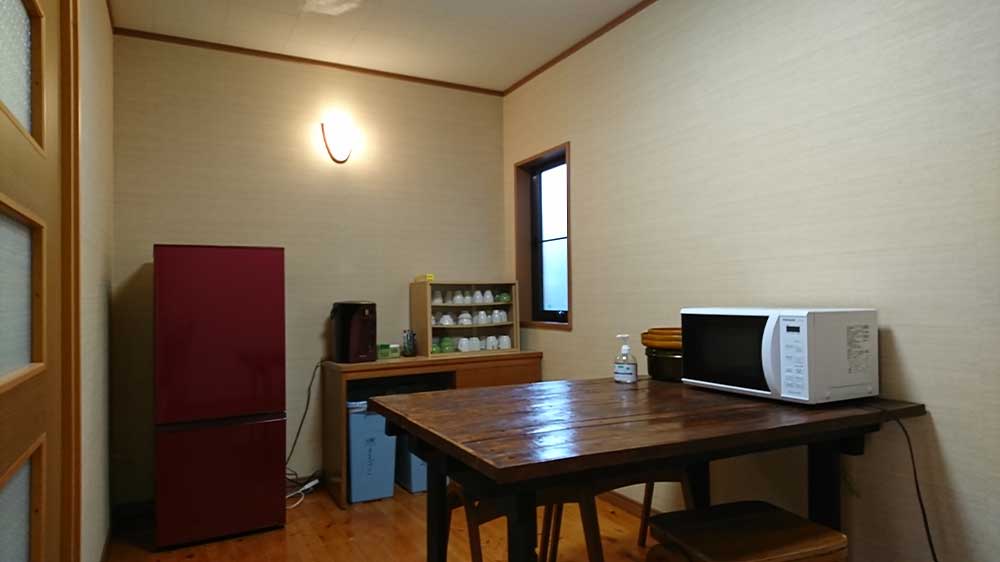 It has been prepared Refrigerator, microwave, pot, and tea.
Terrace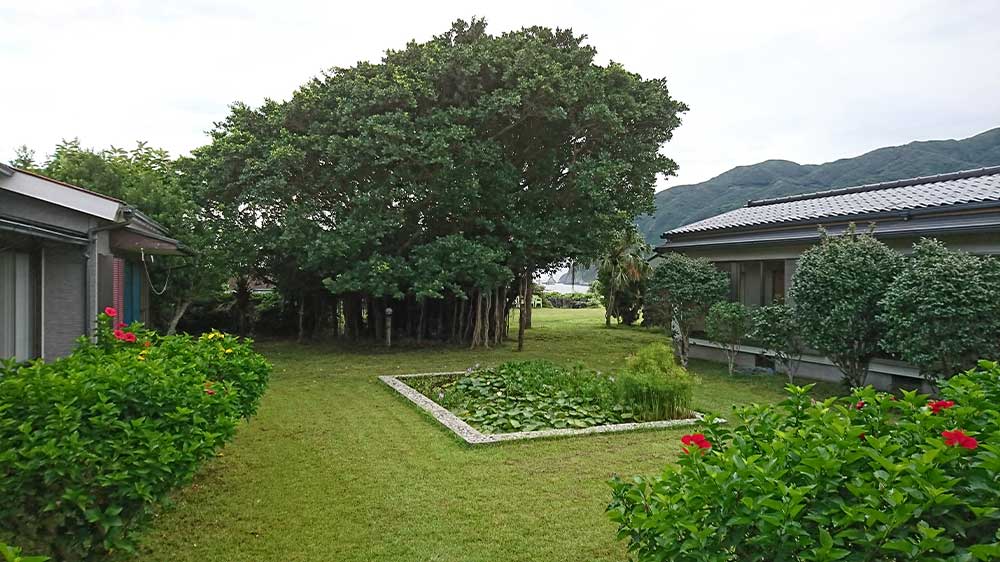 You will see the Sokodo bay between Banyan trees.
BBQ garden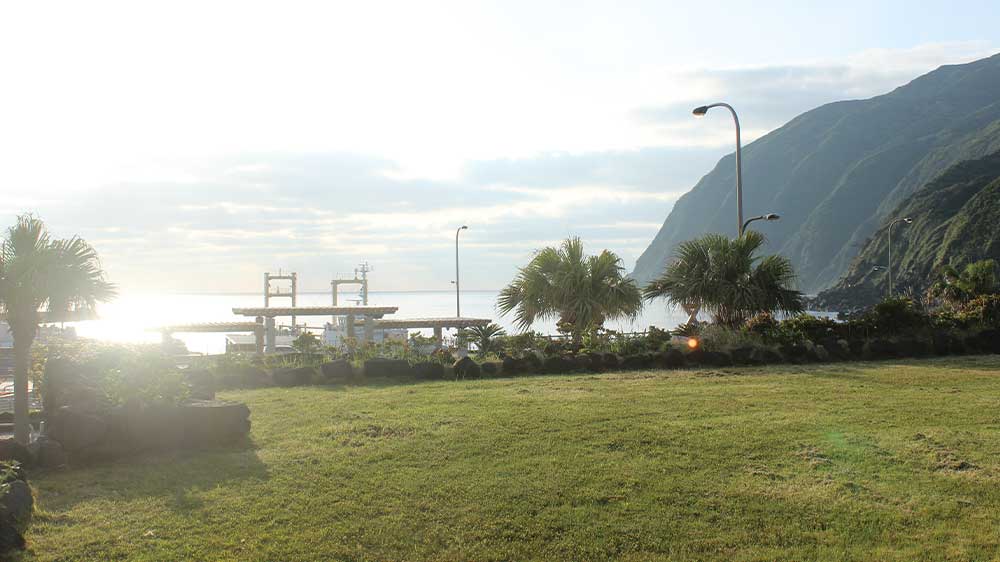 The after-party of camp or whatever, you will enjoy the BBQ party at the garden.
Bath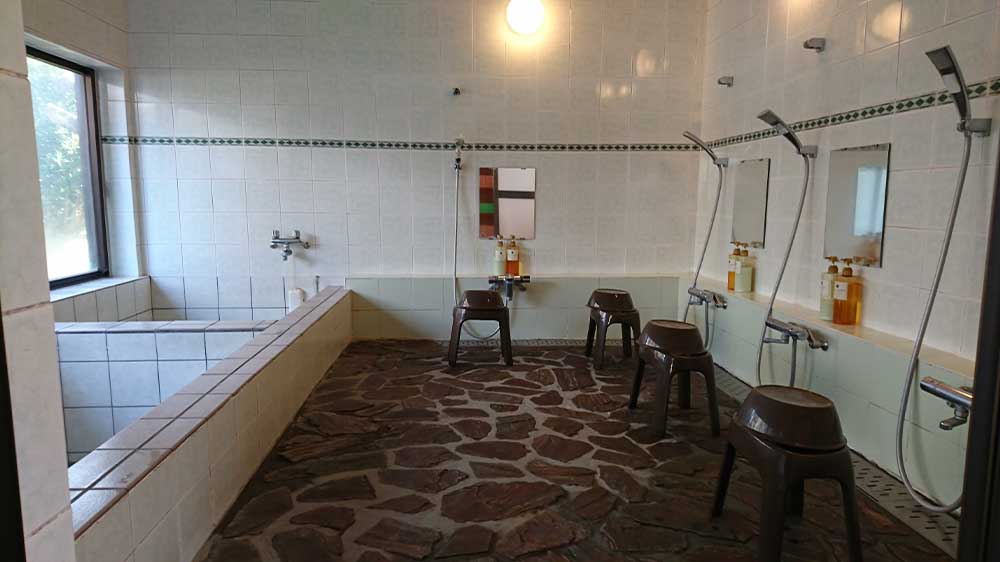 It is equipped with body soap, shampoo, and hair conditioner.
Accessible restroom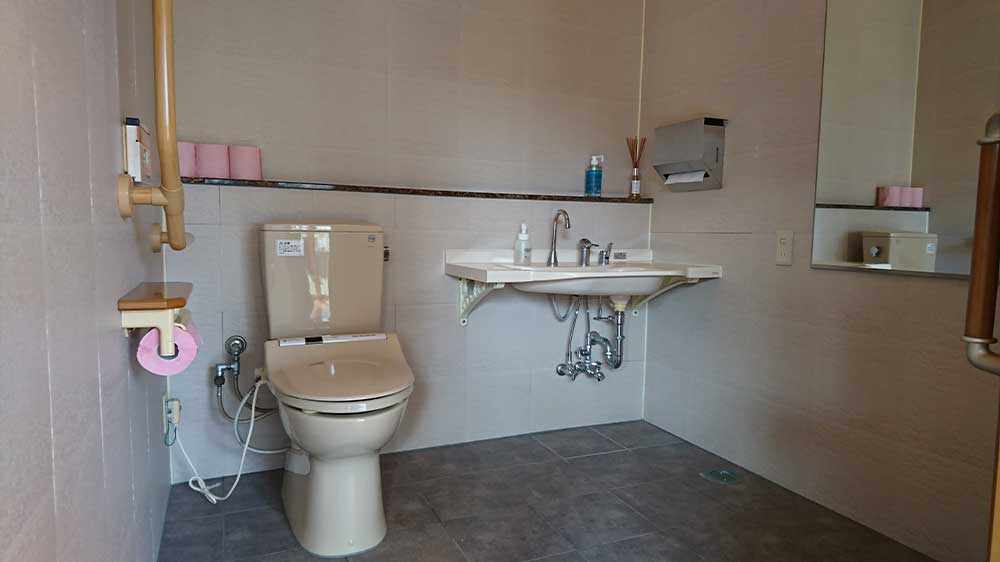 Can be used on a physically handicapped person, the elders can use this with peace of mind.
Basic information
Name of facility
Sokodo-sou
Owner
Norio Tange
Address
1307 Mitsune, Hachijo-machi, Hachijojima, Tokyo, 100-1511, Japan
TEL
04996-2-0092
FAX
04996-2-0925
Check in
11:00(the deadline for check in at 21:00)
Check out
10:00
Total guest rooms
10 rooms
Payment methods
in cash, by credit card (VISA・MasterCard・JCB・AmericanExpress・Diners)
Facility of inn
・Vending machine (soft drinks)
・Self-laundry (It costs money)
・BBQ garden
・Washing place (washing place for the diving equipment, water tank, drying place)
・Wi-Fi
Various services
Delivery FAX send and receive Room
Parking lot
For 10 cars ※It is gratis
Access
It takes 2 minutes' walk from the Sokodo port.
From Hachijyojima airport, it takes 6 minutes by the car.
Location
Only 55 minutes by airplane from Haneda airport
Hachijojima is a tropical paradise nearby
The subtropical paradise Hachijyojima is 291 kilometers from Tokyo to the south.
Only 55 minutes by airplane from Haneda airport.
If you use the ship from the pier of Takeshiba, it will take 10 hours and half. Sleep with wave sound and when you wake up, you will be in another world.